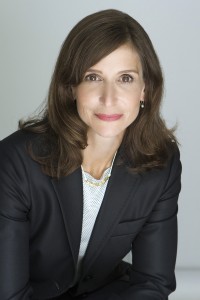 About Dr. Walisever Helene Walisever, PhD, is a licensed Clinical Psychologist and Education Advocate. She is a nationally recognized Tourette Syndrome Education Specialist. Dr. Walisever received the 2012 Distinguished Educator Award from the National Tourette Syndrome Association for her work educating parents and schools to support children with Tourette Syndrome. She believes that educators and parents can develop strong partnerships to create programs to meet children's particular learning needs. Dr. Walisever offers training and support to school personnel and families in collaborative consultation.  She offers a realistic view of challenging situations and provides a constructive environment to achieve meaningful results. Solutions are sought with fairness and compassion Dr. Walisever brings a unique perspective to her work—she is a psychologist with Tourette Syndrome and a parent who has gone through the Committee on Special Education (CSE) process. She is intimately familiar with the challenges of living with a "difference" and raising children with differences. She shares the wisdom and expertise acquired from her professional and personal experiences to help parents and educators make informed decisions and confident choices. Dr. Walisever's areas of expertise include Tourette Syndrome (TS) and associated disorders, including Attention Deficit/Hyperactivity Disorder (ADHD), Obsessive-Compulsive Disorder (OCD), Sensory Processing Disorder, handwriting problems, rages/impulsivity, social skills deficits, Executive Function disorder, and other learning disabilities. Dr. Walisever received her undergraduate psychology degree from Barnard College of Columbia University, and her doctoral degree in Clinical Psychology from Long Island University in New York.  She was also an adjunct psychology professor at Barnard College.
---
Are you parenting a special needs child? Please tell me about your needs.
I am writing a book about the emotional challenges parents face while raising a special needs child. My book focuses on what you as a parent need, your emotional experiences, and how you can survive and even thrive in this demanding parenting role.
I would really like to hear your perspective on parenting a special needs child. If you would like to contribute by sharing YOUR experiences, please complete this
Special Needs survey.
To complete the survey
CLICK HERE
Your responses are confidential, but I may choose to excerpt some of your shared wisdom and quote you in my book! (Any identifying data would be removed or changed, of course). As a parent of special needs children myself, I know that your spare time is valuable. The survey should take about 10 minutes to complete. Thank you in advance for sharing your parenting experiences with me.